SBAU Links & Information
Check These AU Members' Websites:
Jerry Wilson Photos of the eclipse from Australia
https://www.flickr.com/photos/132812071@N07/

Tony Galván, Birdman to the Stars unveils his fantastic Astrophotos.
http://www.dosgatos.com/astro.html

Dean Mars Sculptor and Video Photographer Electronic images.
http://www.deanmars.com

Chuck and Pat McPartlin share stories about their family, house, and cats. If you look hard enough, you'll find some astrophotos there!
http://www.west.net/~macpuzl/

Paul Winn has a great page.
Filled with astrophotos, and other useful astronomical info.
http://www.astrolights.net

Bob Richard now has an Astrophoto Site.
http://www.imagesfromthecosmos.net

Tom Totton
My Astronomy and SBAU related Photos on Flickr.com

Dale Lowdermilk
http://www.speak.com/page.cfm?go2=profile&ID=3138
http://www.desertusa.com/mag99/aug/stories/deserttrs.html
http://www.cs.sbcc.net/%7Ephysics/DiscoveryCamp03/meteors/index.html

Bruce Murdock's Astrophotography site.
http://www.sbtos.com/astrophotography
---
Vandenberg AFB Launch Schedule
The schedule below is a composite of unclassified information approved for public release from government, industry, and other sources. It represents the Editor's best effort to produce a schedule, but may disagree with other sources. Details on military launches are withheld until they are approved for public release. For official information regarding Vandenberg AFB activities, go to http://www.spacearchive.info/vafbsked.htm.
---
Local Astronomy Clubs
Griffith Observatory
---
Publications
Astronomy Magazine
Is another definitive source for amateur astronomers
Sky & Telescope
Always a great place to get up to date
AmSky
The on-line mega-magazine for amateur astronomy
---
More Misc. Links
American Astronomical Society (AAS)
Asteroids
Astrology versus Astronomy
Astronomical Calculations
Astronomical Calendars
Astronomical Data
Astronomy/Astrophysics on the Internet
Astronomy Clubs, Societies, Associations and Organizations
Astronomy: Journey to the cosmic Frontier
Astronomy Picture of the Day
Aurora
Automated Telescopes
Binary Stars
Binoculars
Books
Comets
Conferences, Lectures, Meetings & Star Parties
Constellations
Cosmology
Dark Skies, the Need For
Deep Sky Objects
Double and Multiple Stars
Earth
Eclipses
Educational Resources
Galaxies
General Relativity
Gravitational-Wave Astronomy
How to photograph the stars, moon, and Milky Way: a beginner's guide to night landscape & astrophotography
Hubble Space Telescope Images
Introductory Astronomy at MCC
Iowa State University, Dept. of Physics & Astronomy
Journals
Messier Objects
Meteors
Moon
Naked Eye Observing
Neutron Stars & Black Holes
News
Observing Resources
Occultations
On-Line Courses in Astronomy
Planets
Planetary Maps
Radio Astronomy
Satellites
Science Magazines
Science versus Psuedoscience
Sketcher's Astronomical Sketches
Software
Solar System
Sounds of the Universe
Space Weather
Star Catalogs
Star Charts
StarDate
Sun
Tasking the Educational Observatory ATFs
Telescopes
Time
Variable Stars
Weather
What's Happening in the Sky
White Dwarfs
Astronomy Apps for Android and Apple devices
---

Ipad & iPhone Apps

SkyGuide

SkyWalk 5

Distance Suns

iFlares

A

POD


Sky & Telescope

Astronomy

Satellite
Tracker

To Search for more Astronomy Ipad/iPhone Apps use iTunes
---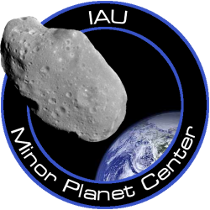 The MPC is responsible for the designation of minor bodies in the solar system: minor planets & comets.
---
Take a Journey from Deep Space to the Nucleus of an Atom
POWERS OF TEN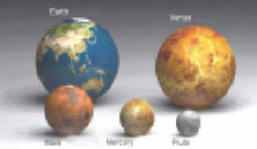 Planet and star size comparisons
Fly Through a 3D Map of the Universe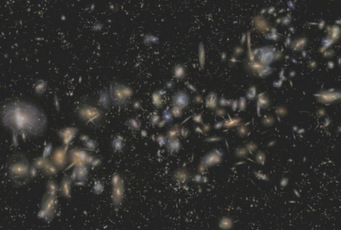 A mind-boggling 1.5 million galaxies trace outthe filaments, cluster, and voids in the Sloan Digital Sky Survey's new 3D map of the Universe. Watch it here
---
Telescope Stores
---
Other
Heavens Above Satellite & Iridum Flares
Local sunrise and moonrise times
Steve Gottlieb is also involved in the NGC-IC program
Have a Link that you want me to add. Send it to webmaster@sbau.org