---
SBAU Planning a Trip to Wyoming in 2017 to see the Total Solar Eclipse get all the info >
2017 Solar Eclipse Trip
---

---
Next Meeting Friday April 3rd @ 7:30pm in Farrand Hall..
Our Speaker will be Diana Dragomir
Title:

Neither rocky nor puffy: the mystery of super-Earth exoplanets

Just 25 years ago, humanity did not know whether planets were common in the Universe or whether the Solar System was an anomaly. Then, in 1995 a giant planet was discovered in a 4-day orbit around a main sequence star. Since then, the number of exoplanets announced every year has been increasing exponentially. We now know of planets with periods between several hours and hundreds of years, and ranging in size from smaller than Mercury to larger than Jupiter. Most intriguing are the super-Earths, exoplanets with sizes between those of the Earth and Neptune. While absent in the Solar System, the Kepler mission found they are ubiquitous around other stars. Yet we know very little about what these planets are like. Even in cases where we can measure their mass, and hence their density, it is difficult to determine their composition and interior structure. I will discuss how astronomers use both humble and powerful telescopes to gradually reveal the nature of this fascinating class of exoplanets.

<![if !vml]>
<![endif]>
Diana Dragomir completed all her studies in Canada, obtaining her B.Sc. and M.Sc from McGill University in Montreal. She carried out her doctoral work at the University of British Columbia in Vancouver, where she searched for transiting super-Earths using data from a suitcase-sized space telescope called MOST. She continues to find and study small exoplanets as a postdoctoral researcher at LCOGT and the UCSB Physics Department. Diana is author or co-author of over 40 technical publications including peer reviewed papers, proceedings, and posters on exoplanets.
---
SBAU Telescope Workshop Every Tuesday 7:30pm to 9:00pm
Tuesday Dec 23rd there will be no meeting. See you on 12/30
"Want to learn how to make your own telescope or learn more about astrophotography? Well, the SBAU has a Telescope Workshop! At the Telescope Workshop, we cover construction techniques for mirrors and telescopes, but also optics, cameras, and image processing software discussions. We encourage novice astronomers to come, ask questions, and even build, while advanced members are re-invited to attend if they want to discuss telescope issues not covered at the monthly meetings or just to help out. Check out http://sbautw.blogspot.com for a sample of past weekly Tuesday night sessions at the Broder Building at the Museum of Natural History."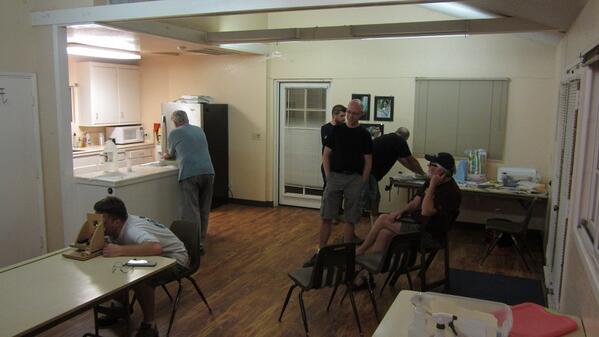 ---
The SBAU Forum is here
Register NOW at http://www.sbau.org/sbauforum/ . The Public is more than welcome, start or join a conversation with Santa Barbara area astronomy & telescope club members. (read your comments out loud before sending and see if your mother would approve)!"
Also see the new SBAU NEW CLASSIFIEDS SECTION
---


Planetarium Shows & Times at the
Santa Barbara Museum of Natural History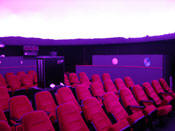 Fun For Kids:


All the Red Dots Show where people have viewed our site from Around the World