Upcoming Events.
May 9, 2016, Monday, Transit of Mercury across Sun, Camino Real Market? 8am?
May 14, 2016, Astronomy Day at Camino Real Market Place.
Jun 3, 2016, SBAU Potluck
Aug 5, 2016, 1st Friday:
Field Trip plan?: Maybe UCLA Meteorites? Dr. Alan Rubin; +Griffith/Talk?
Sky and Telescope
This Week's Sky at a Glance
---
Friday, May 6th, 7 PM

2016
Our speaker this evening will be Karl Blasius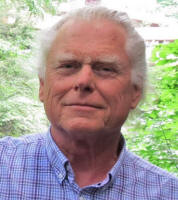 (The Early Mission of Curiosity in Crater Gale) will be the Subject
Since August of 2012 the Mars Science Laboratory Curiosity has been conducting a seemingly leisurely investigation of the geology and surface environment inside a large ancient crater, Gale, in the equatorial region of Mars. The landing site was chosen to investigate the evolution of the Martian surface environment from a warmer wet early phase to today's extremely dry and cold conditions. The principal mission objective was to study from bottom to top Mt. Sharp, an eroded remnant of a huge stack of layered rocks which apparently overfilled the crater. After 3.5 years of exploration Curiosity is still at the foot of Mt. Sharp, but the scientific payoff has been a new level of understanding of the early wet period of Mars. In coming years Curiosity is expected to ascend Mt. Sharp studying the layers of exposed rock, like reading the pages of a book from Chapter 1 to the last page of the last preserved chapter (layers have apparently been lost to erosion above the summit of Mt. Sharp). Prepare for this great journey of exploration by finding out what we have learned from the early mission on the floor of Crater Gale.
Background: I have had lifelong interests in astronomy and human biology.

I obtained a formal education in physics, astronomy, geology, geography, and philosophy at Michigan State University (BS) and Caltech (MS, PhD). Work experience includes planetary science research, exploration geophysics, software engineering, and electro-optical systems engineering. I worked locally for the Hughes Santa Barbara Research Center (SBRC, later Raytheon SBRS) for 13 years as a space sensors product manager. Recently, I have been a student of studio art, psychology, and art history at SBCC.

Recent dramatic developments in cell biology, including stem cell science, tissue regeneration, and genomics, were an inspiration to create classes on potential improvements to our healthy lifespan. I have completed 9 quarters of teaching classes on the biology of aging at SBCC's Center for Lifelong Learning (CLL). Two developed classes are Prospects for a Longer Healthy Life and Aging and the Brain. Each class is a unique compilation of topics and materials covering our rapidly evolving understanding of aging processes, therapies, and healthful lifestyle practices.

Click this link for a listing of our past speakers
---

---
SBAU Telescope Workshop

Every Tuesday 7:30pm to 9:00pm
"Want to learn how to make your own telescope or learn more about astrophotography? Well, the SBAU has a Telescope Workshop! At the Telescope Workshop, we cover construction techniques for mirrors and telescopes, but also optics, cameras, and image processing software discussions. We encourage novice astronomers to come, ask questions, and even build, while advanced members are re-invited to attend if they want to discuss telescope issues not covered at the monthly meetings or just to help out. Check out http://sbautw.blogspot.com for a sample of past weekly Tuesday night sessions at the Broder Building at the Museum of Natural History."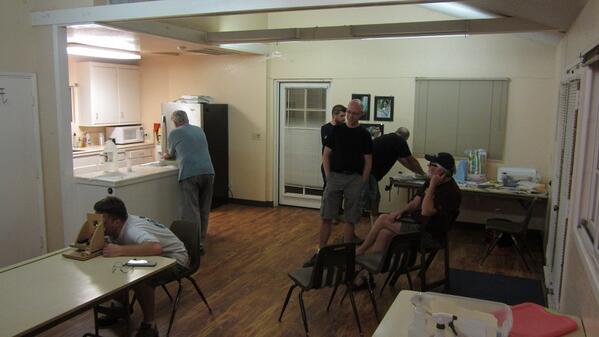 ---
All the Red Dots Show where people have viewed our site from Around the World

Click for weather forecas
Clear Sky Charts

Santa Barbara

Cachuma Lake
Figueroa Lookout


Celebrate Global Astronomy Month


Next AU Public Event or Activity
See Our Events Calendar

Current Astronomy New Links
Astronomy Picture of the Day
Current Comets
Sky And Telescope
Space News.com
SpaceDaily.com
SPACE WEATHER.com
Astronomy Magazine
LiveScience.com
NASA.com
NOAA Space Weather Prediction Center
Our Very Own Javier Rivera Interviewed for the Independent
My Life: The Magic of Astronomy
Museum of Natural History Curator Reflects on a Career in the Stars
The SBAU Forum is here


Register NOW at

http://www.sbau.org/sbauforum/

. The Public is more than welcome, start or join a conversation with Santa Barbara area astronomy & telescope club members. (read your comments out loud before sending and see if your mother would approve)!"




Also see the new

SBAU NEW CLASSIFIEDS SECTION


Planetarium Shows & Times at the
Santa Barbara Museum of Natural History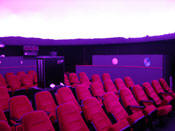 Fun For Kids: