SBAU Planning a Trip to Wyoming in 2017 to see the Total Solar Eclipse get all the info >
2017 Solar Eclipse Trip
---

---
Friday November 7th @ 7:30pm...Laura Faye Tenenbaum,
Her Presentation will be, Earth Right Now: NASA's Big Missions to Our Home Planet
"Of all the planets NASA has explored, none yet have matched the dynamic complexity of our own Earth. Earth teems with life and liquid water; massive storms rage over land and oceans; environments range from deserts to tropical forests to the icy poles. And amid all of that, seven billion people carve out a daily life. And our planet is changing. Through the gradual build-up of more greenhouse gases in the atmosphere, Earth is warming. As Earth warms, ocean waters expand and ice melts to make sea levels rise. The cycle of rainfall and evaporation accelerates, leading to more severe droughts and more severe bouts of rainfall. Heat waves become more frequent and more intense.
Since the agency's inception in 1958, NASA has established itself as a world leader in Earth science and climate studies. NASA continues to explore this changing world so that societies can meet the challenges of the future. With the launch of five Earth-observing missions in 2014 -- more Earth-focused launches in a single year in more than a decade -- NASA will be able to deliver even more crucial data to scientists trying to understand our changing planet.
Laura Faye Tenenbaum is an Innovator in Science Communication and a member of the Earth Science Communications Team at NASA¹s Jet Propulsion Laboratory (JPL), where she is responsible for creating content for the climate website Global Climate Change: Vital Signs of the Planet http://climate.nasa.gov/ and the Earth Right Now blog http://climate.nasa.gov/blog.

She develops interactive new media products to engage and educate students, teachers, and professionals in climate and environmental science. Her team won two Webby Awards, the Internet industry¹s highest honor, for Best Science Website. She has also held a faculty position in the Physical Science Department at Glendale Community College for the last 13 years.

Ms. Tenenbaum studied Marine Science at the University of California, Santa Cruz as both an undergraduate and graduate student. She lived in Southeast Asia during the 90¹s and travelled extensively. She worked as an Underwater Researcher on the Kelp Forest Project at the Monterey Bay Aquarium, as a Senior Marine Consultant for Santa Monica Baykeepers, as an Underwater Scientist for the World Wildlife Fund in Thailand, and taught SCUBA in Thailand,Sri Lanka and Hong Kong.

Her goal is to bring science, multimedia and education together to attract a highly motivated and enthusiastic new generation that will be ready to take on the huge environmental challenges we face."

Laura Faye Tenenbaum
Communication Specialist
NASA Jet Propulsion Laboratory
California Institute of Technology
4800 Oak Grove Drive
Pasadena, CA 91109
---
SBAU Telescope Workshop

Every Tuesday 7:30pm to 9:00pm
"Want to learn how to make your own telescope or learn more about astrophotography? Well, the SBAU has a Telescope Workshop! At the Telescope Workshop, we cover construction techniques for mirrors and telescopes, but also optics, cameras, and image processing software discussions. We encourage novice astronomers to come, ask questions, and even build, while advanced members are re-invited to attend if they want to discuss telescope issues not covered at the monthly meetings or just to help out. Check out http://sbautw.blogspot.com for a sample of past weekly Tuesday night sessions at the Broder Building at the Museum of Natural History."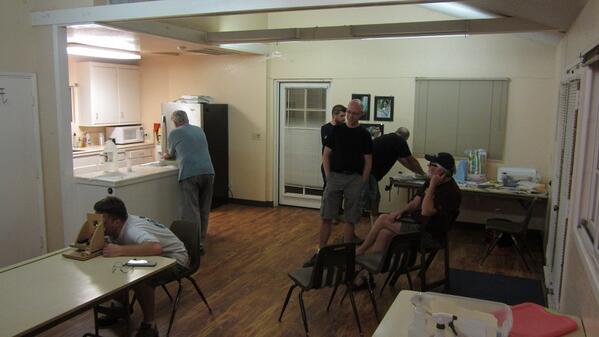 ---
The SBAU Forum is here
Register NOW at http://www.sbau.org/sbauforum/ . The Public is more than welcome, start or join a conversation with Santa Barbara area astronomy & telescope club members. (read your comments out loud before sending and see if your mother would approve)!"
Also see the new SBAU NEW CLASSIFIEDS SECTION
---


Planetarium Shows & Times at the
Santa Barbara Museum of Natural History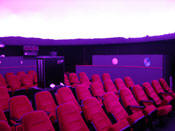 All the Red Dots Show where people have viewed our site from Around the World