---
SBAU Planning a Trip to Wyoming in 2017 to see the Total Solar Eclipse get all the info >
2017 Solar Eclipse Trip
---

---
Friday March 6th @ 7:30pm in Farrand Hall..

The Sun - Star of our Solar System by Jerry Clifford

The Sun is our local star – a good place to learn about stellar activity. Our star is the source of most of the energy we use on Earth. The Sun is a volatile gas ball that seethes and churns; large magnetic storms spit out charged particles in solar flares and coronal mass ejections -- sometimes towards Earth. Violent solar weather can damage electrical systems, disrupt communications and satellites, and threaten astronauts. Astrophysicists study the Sun to learn how it produces its solar weather and hopefully, learn how to predict solar storms that might impact life on Earth. Dr. Jerry Clifford will examine the Sun as a dynamic sphere of plasma that constantly evolves. We will look at the Sun as a magnetic dynamo – in fact a group of magnetic dynamos that stretch and bend the solar magnetic field lines like rubber bands. The solar dynamo is responsible for the chaotic behavior and cyclic changes in the Sun's surface that affect us here on Earth. Today satellites monitor the solar weather and alert government and industry to protect vulnerable communications and utility systems.

Jerry Clifford has spent over thirty years as a research scientist and educator after receiving a PhD in nuclear physics at Iowa State University. As an Air Force officer, he taught physics at the Air Force Academy, worked on weapons programs, studied particle beams for Reagan's Star Wars, and worked in the Office of the Secretary of Defense. Before anti-terrorism was in vogue, Jerry worked on new technologies to detect explosives in luggage for airport security. Jerry now teaches physics and astronomy at California State University Channel Islands.
---
SBAU Telescope Workshop Every Tuesday 7:30pm to 9:00pm
Tuesday Dec 23rd there will be no meeting. See you on 12/30
"Want to learn how to make your own telescope or learn more about astrophotography? Well, the SBAU has a Telescope Workshop! At the Telescope Workshop, we cover construction techniques for mirrors and telescopes, but also optics, cameras, and image processing software discussions. We encourage novice astronomers to come, ask questions, and even build, while advanced members are re-invited to attend if they want to discuss telescope issues not covered at the monthly meetings or just to help out. Check out http://sbautw.blogspot.com for a sample of past weekly Tuesday night sessions at the Broder Building at the Museum of Natural History."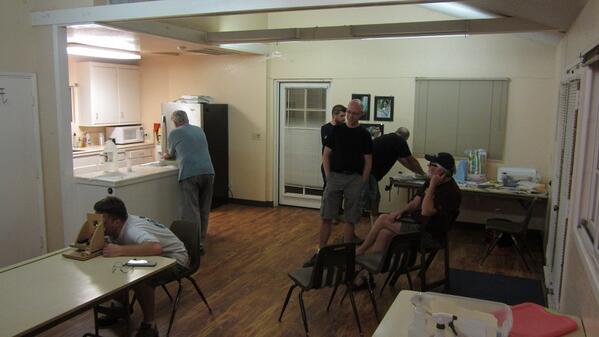 ---
The SBAU Forum is here
Register NOW at http://www.sbau.org/sbauforum/ . The Public is more than welcome, start or join a conversation with Santa Barbara area astronomy & telescope club members. (read your comments out loud before sending and see if your mother would approve)!"
Also see the new SBAU NEW CLASSIFIEDS SECTION
---


Planetarium Shows & Times at the
Santa Barbara Museum of Natural History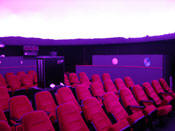 Fun For Kids:


All the Red Dots Show where people have viewed our site from Around the World