---
SBAU Planning a Trip to Wyoming in 2017 to see the Total Solar Eclipse get all the info >
2017 Solar Eclipse Trip
---

---
SBAU members Potluck on Friday, June 5th, at the SBMNH Broder Building"
Time for a break from our high powered speakers. We will have an SBAU members Potluck on Friday, June 5th, at Broder. Please arrive by 6pm, with food served at 615pm. This will be followed at 730pm with a movie showing on the big screen of Farrand Hall: "The Day the Earth Stood Still". Popcorn will be available to those not full from dinner, but unlike Metro theaters, we will need to clean up after ourselves! Contact our Refreshment Coordinators, Janet & Martin (see newsletter), to RSVP (so we can determine a chair count) or to determine what foods to bring. We are looking forward to a great time talking with each other at dinner and we will be looking backwards at your clever comments after the movie!"
<![if !vml]>
<![endif]>
---
SBAU Telescope Workshop Every Tuesday 7:30pm to 9:00pm
Tuesday Dec 23rd there will be no meeting. See you on 12/30
"Want to learn how to make your own telescope or learn more about astrophotography? Well, the SBAU has a Telescope Workshop! At the Telescope Workshop, we cover construction techniques for mirrors and telescopes, but also optics, cameras, and image processing software discussions. We encourage novice astronomers to come, ask questions, and even build, while advanced members are re-invited to attend if they want to discuss telescope issues not covered at the monthly meetings or just to help out. Check out http://sbautw.blogspot.com for a sample of past weekly Tuesday night sessions at the Broder Building at the Museum of Natural History."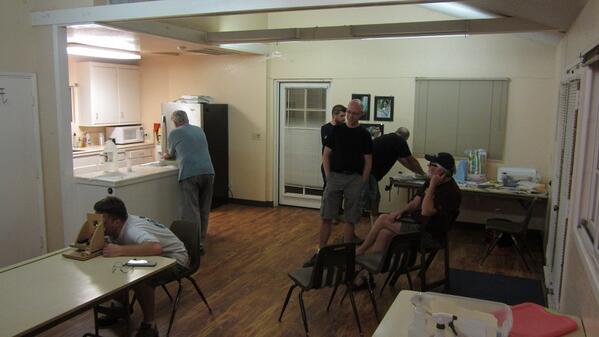 ---
The SBAU Forum is here
Register NOW at http://www.sbau.org/sbauforum/ . The Public is more than welcome, start or join a conversation with Santa Barbara area astronomy & telescope club members. (read your comments out loud before sending and see if your mother would approve)!"
Also see the new SBAU NEW CLASSIFIEDS SECTION
---


Planetarium Shows & Times at the
Santa Barbara Museum of Natural History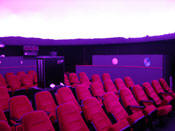 Fun For Kids:


All the Red Dots Show where people have viewed our site from Around the World