Upcoming Events.
Sept 21, 2016, Wed., LCOGT hosting Astronaut Ed Lu, CEO of B612 Foundation, Center Stage Theater, 7:00p free event
-Sept 29-Oct2, 2016, CalStar campout, registration req'd, $35/person & up
-Oct 5, 2016, Wed., AoTSB, M8RX bar, 409 State St.
-Oct 7, 2016, SBAU 1st Friday meeting Farrand Hall: Omer Blaes, UCSB Prof.
-Oct 19, 2016, LCOGT hosting Robert Kirshner, Dark Energy, Center Stage theatre, 7:00p free event.
-Oct 28-29, 2016: Fri-Sun, SBAU campout at Cachuma, Mohawk Shores, Potluck 430p Sat, new moon.
-Nov 2, 2016, Wed., AoTSB, M8RX bar, 409 State St.
-Nov 4, 2016, SBAU 1st Friday meeting Farrand Hall: Keri.Bean@jpl.nasa.gov, NASA Dawn mission
-Dec 2, 2016, SBAU 1st Friday meeting Farrand Hall: Members Night presentations; slate of volunteer officers for approval
-Dec 7, 2016, Wed., AoTSB, M8RX bar, 409 State St.
-Dec 8, 2016, 2nd Thursday, SBAU Holiday dinner, 6pm gathering, Sierra Grill ~$20 dinner (RSVP), +$10+ Toys for Tots unwrapped Astro gift
-Dec 14, 2016, Wed., LCOGT hosting Tabetha Boyajian, Tabby's Star is a Dyson Sphere? Center Stage theatre?

Sky and Telescope
This Week's Sky at a Glance
On the night of the 11th to the 12th of August, the Perseid Meteor shower will reach its peak. So it will be especially worth it to have a look outside during the night. This year, however, the meteor shower is expected to be more spectacular - with up to 160 per hour - since the orbit of the Earth will be closer to the orbit of the comet.
---
Friday, October 7th, 7 PM

2016
Omer Blaes: Dwarf to Super Novae: How Dead Stars Occasionally Light Up and Tell Us About the Universe
ABSTRACT: Billions of years in the future, our Sun will eventually run out of all of its fuel and will turn into an extraordinarily dense, Earth-sized star known as a white dwarf. Most white dwarfs, including our future Sun, slowly fade into oblivion, but if they can steal matter from another nearby star, they can rejuvenate themselves. Many such "new stars", or "novae" have been observed over the course of history. Some are due to periodic increases of infalling matter from instabilities in the accretion flow, some are due to thermonuclear explosions on the white dwarf, and some are due to thermonuclear explosions of the entire white dwarf itself! I will discuss all three classes, including some recent work that we believe resolves a problem in our understanding of the first class. Observations and modeling of all these systems can shed light on the physics of planet formation, have historically confused us as to the size of the universe, and more recently, have revealed that 70% of the "stuff" that makes up the universe is some form of mysterious "dark energy".
Bio: Omer Blaes is a Professor and former Department Chair of the Physics Department at the University of California, Santa Barbara. Although he was born in the US, he did his undergraduate work at the University of London in the UK and his graduate work at the International School for Advanced Studies in Trieste, Italy. After doing postdoctoral work at Caltech and the Canadian Institute for Theoretical Astrophysics in Toronto, he joined the faculty at UCSB in 1993, where he has worked ever since. Professor Blaes is a theoretical astrophysicist with interests in black hole astrophysics and accretion flows in general.
Click this link for a listing of our past speakers
---

---
SBAU Telescope Workshop

Every Tuesday 7:30pm to 9:00pm
"Want to learn how to make your own telescope or learn more about astrophotography? Well, the SBAU has a Telescope Workshop! At the Telescope Workshop, we cover construction techniques for mirrors and telescopes, but also optics, cameras, and image processing software discussions. We encourage novice astronomers to come, ask questions, and even build, while advanced members are re-invited to attend if they want to discuss telescope issues not covered at the monthly meetings or just to help out. Check out http://sbautw.blogspot.com for a sample of past weekly Tuesday night sessions at the Broder Building at the Museum of Natural History."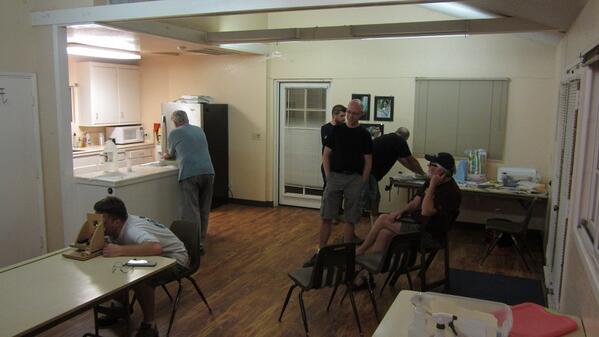 ---
All the Red Dots Show where people have viewed our site from Around the World

Click for weather forecas
Clear Sky Charts

Santa Barbara

Cachuma Lake
Figueroa Lookout


Celebrate Global Astronomy Month


Next AU Public Event or Activity
See Our Events Calendar

Current Astronomy New Links
Astronomy Picture of the Day
Current Comets
Sky And Telescope
Space News.com
SpaceDaily.com
SPACE WEATHER.com
Astronomy Magazine
LiveScience.com
NASA.com
NOAA Space Weather Prediction Center
Our Very Own Javier Rivera Interviewed for the Independent
My Life: The Magic of Astronomy
Museum of Natural History Curator Reflects on a Career in the Stars
The SBAU Forum is here


Register NOW at

http://www.sbau.org/sbauforum/

. The Public is more than welcome, start or join a conversation with Santa Barbara area astronomy & telescope club members. (read your comments out loud before sending and see if your mother would approve)!"




Also see the new

SBAU NEW CLASSIFIEDS SECTION


Planetarium Shows & Times at the
Santa Barbara Museum of Natural History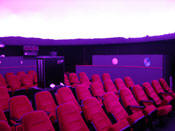 Fun For Kids: