---
SBAU Planning a Trip to Wyoming in 2017 to see the Total Solar Eclipse get all the info >
2017 Solar Eclipse Trip
---

---
Next Meeting Friday May 1st @ 7:30pm in Farrand Hall..
Our Speaker will be Joe Tufts of LCOGT
Title:

Under the hood of LCOGT: A tour guide for a tinkerer by a tinkerer.
Roughly nine years ago LCOGT started building the first homogenous global network of large telescopes dedicated to time domain astronomy. At the time there was no telescope vendor who could supply the quantity of telescopes and instrumentation that we wanted in the time frame we needed, so we built our own. Typical of projects of this scale, we started from a largely blank sheet of paper and considered everything from optical design to software architecture. In the end we settled on equatorially mounted 1 m Ritchey-Chrétien telescopes in traditionally styled Ash Domes. All instrumentation is mounted at the Cassegrain focus in either a primary imaging field or one of four off axis fields. Similar hardware concepts were also chosen for a second network of 0.4 m telescopes. Linking it all together is a software stack designed for running each network of telescopes as a single unit rather than independent telescopes.
This talk will review with pictures and examples many of our more tangible design decisions. For anyone who has fought with mount vibration, focus, collimation, field identification, power and ground issues, tube and dome seeing, or software instability, you will find something familiar. We made many right and wrong choices along the way, and we're no strangers to the pride or shame that comes with admitting them. The goal of the talk is to find and expose the handful of limiting factors which determine the ultimate performance of our network. All math will be accessible and all jargon defined.
Bio: Joe Tufts has been looking the wrong way through telescopes since well before high school. He is currently the Senior Instrumentation Scientist at LCOGT in Goleta where, for eight years, he has been responsible for the development of much of the LCOGT astronomical instrumentation. He has also been involved in one way or another with most of the other telescope and observatory systems. Prior to his work in town, he completed his graduate work at the University of Texas and McDonald Observatory where he co-built, supported, and operated five different instruments including both visible and near-infrared spectrographs.
---
SBAU Telescope Workshop Every Tuesday 7:30pm to 9:00pm
Tuesday Dec 23rd there will be no meeting. See you on 12/30
"Want to learn how to make your own telescope or learn more about astrophotography? Well, the SBAU has a Telescope Workshop! At the Telescope Workshop, we cover construction techniques for mirrors and telescopes, but also optics, cameras, and image processing software discussions. We encourage novice astronomers to come, ask questions, and even build, while advanced members are re-invited to attend if they want to discuss telescope issues not covered at the monthly meetings or just to help out. Check out http://sbautw.blogspot.com for a sample of past weekly Tuesday night sessions at the Broder Building at the Museum of Natural History."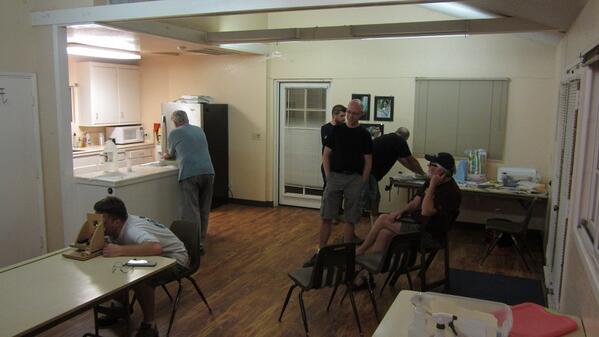 ---
The SBAU Forum is here
Register NOW at http://www.sbau.org/sbauforum/ . The Public is more than welcome, start or join a conversation with Santa Barbara area astronomy & telescope club members. (read your comments out loud before sending and see if your mother would approve)!"
Also see the new SBAU NEW CLASSIFIEDS SECTION
---


Planetarium Shows & Times at the
Santa Barbara Museum of Natural History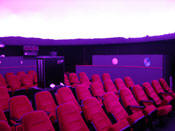 Fun For Kids:


All the Red Dots Show where people have viewed our site from Around the World