---
Friday September 5th...supernova detection tales


Santa Barbara Astronomical Unit speaker on Friday, September 5th, 2014.
Iair ("Ya-ir") Arcavi, a Postdoctoral Scientist at LCO will give a talk on, Adventures in detecting supernovas and how amateur astronomers can make a difference. LCOGT robotic telescopes will be covered as well as to how they will participate in following up detections.

The Curious Case of the Supernova in the Nighttime

On the night of May 31st, 2011 a supernova was discovered in the beautiful Whirlpool Galaxy by an amateur astronomer in France. But he didn't tell anyone. A few hours later, the robotic 48-inch telescope on Palomar mountain also detected the supernova, but the automatic supernova-detection software threw it away. A few hours after that, the supernova was imaged by the 18-inch telescope at the Wise observatory in Israel, but again, no one was notified. What happened? And how did those images of a "baby" supernova contradict conclusions drawn from Hubble Space Telescope images using decade-old trusted methods? On the importance of finding supernovae during their first hours, how amateurs can still "scoop" professional observatories, and how LCOGT will show us the interiors of exploding stars.
---
SBAU Telescope Workshop

Every Tuesday 7:30pm to 9:00pm
"Want to learn how to make your own telescope or learn more about astrophotography? Well, the SBAU has a Telescope Workshop! At the Telescope Workshop, we cover construction techniques for mirrors and telescopes, but also optics, cameras, and image processing software discussions. We encourage novice astronomers to come, ask questions, and even build, while advanced members are re-invited to attend if they want to discuss telescope issues not covered at the monthly meetings or just to help out. Check out http://sbautw.blogspot.com for a sample of past weekly Tuesday night sessions at the Broder Building at the Museum of Natural History."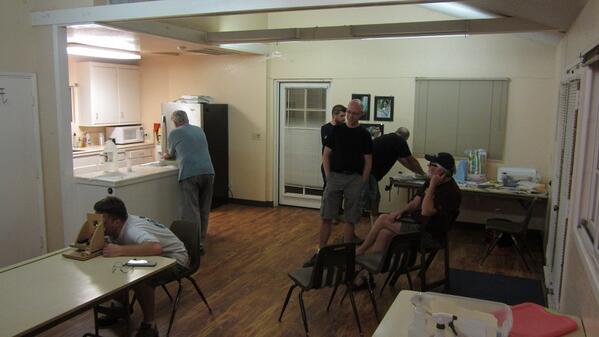 The SBAU Forum is here
Register NOW at http://www.sbau.org/sbauforum/ . The Public is more than welcome, start or join a conversation with Santa Barbara area astronomy & telescope club members. (read your comments out loud before sending and see if your mother would approve)!"
Also see the new SBAU NEW CLASSIFIEDS SECTION
---
---


Planetarium Shows & Times at the
Santa Barbara Museum of Natural History