---
SBAU Planning a Trip to Wyoming in 2017 to see the Total Solar Eclipse get all the info >
2017 Solar Eclipse Trip
Astro-Vaganza!! Saturday SEPTEMBER 12
August 2015 Newsletter, September 2015 Newsletter
---
"SBAU general meeting, Friday, September 4th, 2015 :
"On a Giant Sphere, Looking Out and Looking Into Other Worlds using Earth's Largest Telescopes"
Topic: The electromagnetic field currently surrounding you has a component in it that was contributed from a planet orbiting a distant Sun (assuming you are outside, of course). Come see what happens when this light is captured by one of the world's most advanced ground-based optical and infrared telescope, the Gemini Planet Imager. We'll also discuss how a key technology to this telescope, Adaptive Optics, has influenced the design of the exciting Thirty Meter Telescope.
Bio: Andy Norton is currently a Postdoctoral Scholar at Stanford University, where he is working on Adaptive Optics for the Gemini Planet Imager and AO techniques for Biological applications and future high-contrast imaging systems. He is thrilled to be invited back to join the SBAU for another fun discussion!
---
TO ALL AOL USERS
You might want to consider obtaining an alternate email address other than AOL that we can send notifications to. After a chat session with a Hostgator support person and they said that they are working on it, but it is a constant battle against a showdown after a certain number of emails are sent.
This cannot be good for a number of larger Hostgator clients. Is AOL being rude, or does Hostgator allow too many spammers?
If you would like an New SBAU Email address let Paul Winn Know and he can create a Email for you like Yourinfo@sbau.org. I can then send you the setup info for different email clients, or you can login via hostgators webmail service. Very Easy to use.
Email Address ending with @sbau.org are for SBAU members only
---

---
SBAU Telescope Workshop Every Tuesday 7:30pm to 9:00pm
Tuesday Dec 23rd there will be no meeting. See you on 12/30
"Want to learn how to make your own telescope or learn more about astrophotography? Well, the SBAU has a Telescope Workshop! At the Telescope Workshop, we cover construction techniques for mirrors and telescopes, but also optics, cameras, and image processing software discussions. We encourage novice astronomers to come, ask questions, and even build, while advanced members are re-invited to attend if they want to discuss telescope issues not covered at the monthly meetings or just to help out. Check out http://sbautw.blogspot.com for a sample of past weekly Tuesday night sessions at the Broder Building at the Museum of Natural History."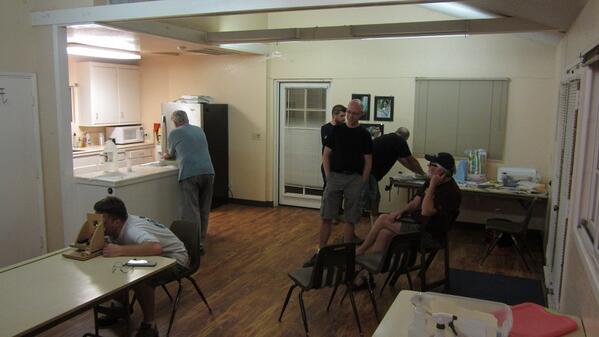 ---
The SBAU Forum is here
Register NOW at http://www.sbau.org/sbauforum/ . The Public is more than welcome, start or join a conversation with Santa Barbara area astronomy & telescope club members. (read your comments out loud before sending and see if your mother would approve)!"
Also see the new SBAU NEW CLASSIFIEDS SECTION
---


Planetarium Shows & Times at the
Santa Barbara Museum of Natural History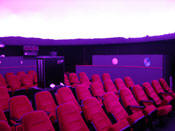 Fun For Kids:


All the Red Dots Show where people have viewed our site from Around the World